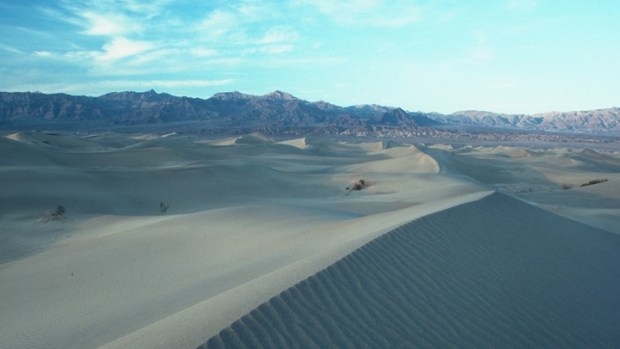 NPS
Death Valley and other fee-charging national parks will waive admission from Saturday, Nov. 9 through Sunday, Nov. 11 in honor of Veterans Day.
CASHLESS ACTIVITIES: When one goes someplace, one generally considers of all the various reasons they'll need cash. If you go to the theater, say, you'll need money for a ticket, money for popcorn, money for soda, and perhaps money for dinner after the show. But one popular destination that is frequently cash-free, or mostly, is about to get a little cash-freer, at least for a weekend. We're talking the national parks. Cash tends to be an upfront thing for some parks -- you need to pay to get through the welcome gate at many of the NPS-helmed areas -- but once in, well. Enjoying nature is free. You can pack your food and enjoy a day in the sunshine without spending a cent. Here's the "cash-freer" end of this deal: A few times a year the national parks go "fee-free," meaning those parks that do charge an entrance fee waive it for a special and important reason. They'll be doing just that from Saturday, Nov. 9 through Monday, Nov. 11 in honor of Veterans Day.
THE FINAL FEE-FREE DAYS: These three days will be the final waived admission days of 2013 for the national parks, so if you wanted to hop on one of those opportunities, your hopping needs to happen during that weekend. Of course, a number of parks are free all year long, but places like Yosemite and Death Valley do have entrance fees. So our recommendation? Try out a participating park, a park that normally carries an admission price, during the fee-free days. There are over 400 parks and monuments and historic sites across the country to choose from, and plenty near to home, if home is California. Where will you go, for not too much money? A little gas in the tank, a picnic lunch, and no money at the gate. It's a nice way to honor Veterans and welcome everyone to celebrate nature and a little rest.