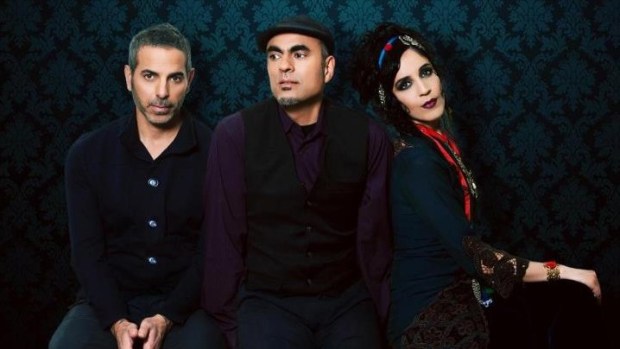 Laura Arwen Berg
Niyaz will perform at the free Flights & Sounds Summer Festival in Orange County on Thursday, Aug. 9.
FREE ADMISSION: We're able to be swayed if someone's argument is sound, but we stand pretty firmly on the belief that outdoor, park-based music festivals that happen during August should be all about the free admission. August is a time of transition, of days that are too hot paired with thoughts of schedules changing up when the school year starts, so people need all the little gifts that come their way. Relaxing to fantastic tunes while keeping money in the pocket -- or most of it -- is right and good. Flights & Sounds Summer Festival in Irvine is about helping pockets stay closed on the admission front (parking is another deal; that's ten bucks). But it is really about the impressive line-up of acts that take the stage over multiple August days. Niyaz and Poncho Sanchez and Ladysmith Black Mambazo are three of the headliners, but there are several more.
LIKE...Del McCoury and his bluegrassy greatness. And swing from Lavay Smith and Her Red-Hot Skillet Lickers. The concerts all cluster around the close of the week and Saturday nights, and a restaurant -- the Hangar Cafe -- is on site, in case you didn't have time to grab dinner after work. Oh, and the actual location? The Orange County Great Park. Word also has it that the Palm Court Arts Complex'll be open, in case you want to get your culture further on. The Flights & Sounds fest is on through the end of August, a month that has a way of rushing away. Don't rush this year, August. Slow down, already. You're always over before you begin.