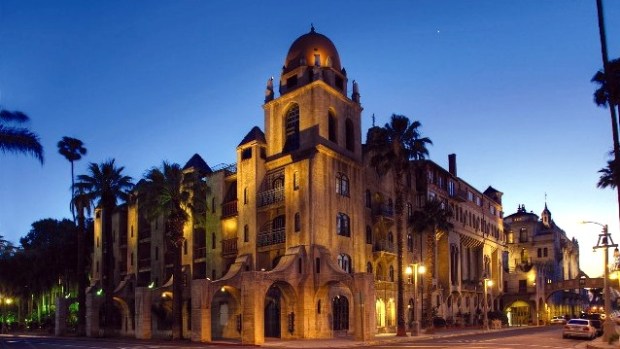 RCVB
The 20th Annual Ghost Walk Riverside is on Friday, Oct. 28 and Saturday, Oct. 29.
20 YEARS: The fact that the annual Ghost Walk Riverside is entering its third decade in 2011 doesn't surprise. If you know Riverside, you know it is flush with older buildings, including a turreted castle of a hotel that's so storybooky it makes many fictional storybook buildings look plain by comparison. So, yes. Indeed. There are plenty of spooky stories to be told. And they will be told on Friday, October 28 and Saturday, Oct. 29 when the California Riverside Ballet company once again stages a night of atmospheric tales and poking about and looking about and general eerie, vibe-y fun. But here's the twist -- every good ghost night should have one, right? There's a tour for families and there's a tour called Dark Dreams, for those looking for a more grown-up take on the tales. The company does mention tinier tots may even be scared on the family tour, so consider before you go.
ALSO HAPPENING: There will be games and booths and bands and such along the routes. But the best part? The "one-night-only special access to areas deep within in the city." You're a lookie-loo, yes? So this tempts you. A ticket is $15. If you do feel like staying over at that turret-laden, storybook hotel, here are the specials going on now. We saw the word "cupcakes" multiple times. We're just saying, is all.