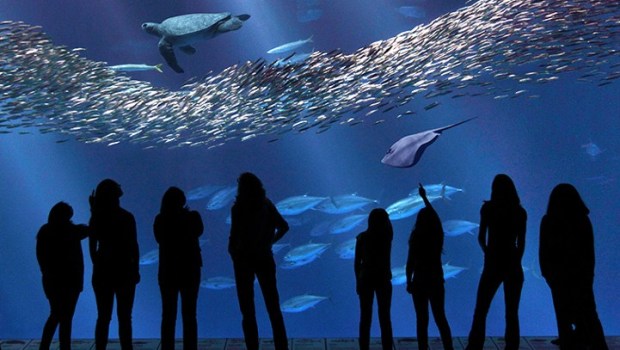 Monterey Bay Aquarium/Randy Wilder
The Monterey Bay Aquarium introduces a new gift card program.
MIDDLE GROUND: There's a place between purchasing a full-on gift membership for a dear friend and springing for their admission at your favorite spot. That place is called the gift card. Monterey Bay Aquarium just introduced gift cards, and while we sit here and wonder why more institutions don't go this route -- word on the street is that gift cards tend to be rather a big business -- we can cheer the watery wonder for introducing this new feature. Because the either/or world of gift membership or nothing -- or, as we said, springing for an admission when you're with your giftee -- needed a third choice. You can start at $20 on the card you purchase, and go up to $250 -- that's a lot of aquarium goodness. And it can be used in admission, in the restaurant, on Aquarium Adventure tours, and in other ways.
THANK YOU, MBA: Two more things to say about the Wharfy wonder. One? Shark Days are ahead on Saturday, Feb. 11 and Sunday, Feb. 12, and, as we recently wrote, we're always game to celebrate the mystic and misunderstood shark. And two? The aquarium just wished Betty White a happy 90th on its home page, and thanked the star for her commitment to animalia. That's classy. And this is an adorable photo, if you like Betty White, ocean mammals, and adorable photos.