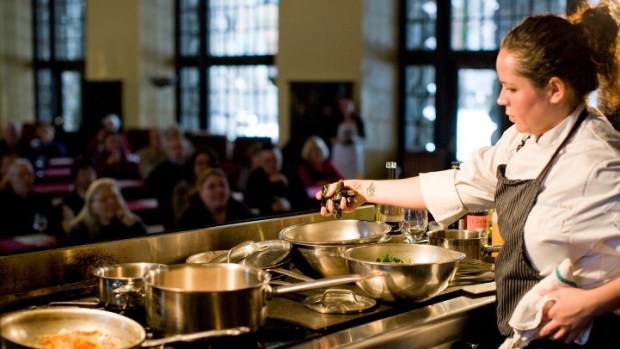 Chefs Holidays
The Chefs' Holidays are back at The Ahwahnee in January and February 2012.
TASTY 2012: We know. It's usually right about now that you're beginning to think about resolutions, and so often those resolutions have to do with a) eat less rich food b) eat more things beginning in cel- and ending in -ery and c) eat less rich food. It's a symptom of the modern holidays, perhaps, but we shouldn't let our tendency to splurge at a certain time of the year dull our kitchen skills and food-forward interests for the rest. We say this because immediately following the seasonal splurge is one of the tastiest events on the California culinary calendar. It's the Chefs' Holidays at The Ahwahnee in Yosemite, and the upshot is this: Accoladed culinaires will gather over eight sessions to work their magic (and show how you can, too).
DATES AND SUCH: Session One kicks off on Jan. 8; Brian Streeter of Cakebread Cellars is one participant but the roster is starry. Oh, and in Session Two, which starts Jan. 11? Lucques wizard Suzanne Goin. Yep, many, many big names are associated with the holidays, but we also recommend participating as a true winter respite. After the holiday busyness cooks who want to get back to their craft should have a few days to relax and do so. Vino and apps are part of the sessions, too, naturally, as are kitchen tours. Yep, that resolution to consume more celery can wait (or, better yet, mix the celery into whatever you learn to make at The Ahwahnee).