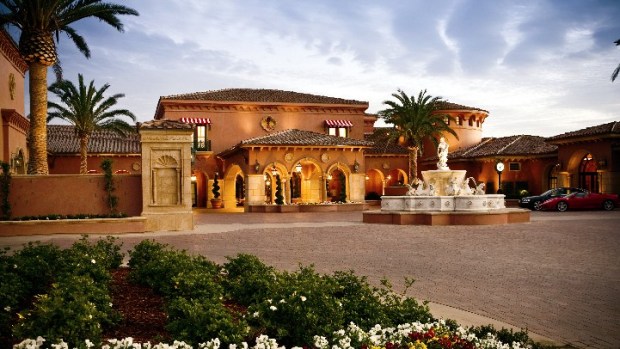 Grand Del Mar
The Grand Del Mar is offering a stay-over package for racetrack fans, starting on July 19, 2012.
GIDDY UP: If you love to watch the ponies run live at Del Mar Racetrack, you probably have all of your little traditions. You probably have your favorite spot or seat, you have the snack or beverage you always buy, and you might even wear the same pair of lucky shoes or hat. But changing things up once and awhile is not only good on the luck side of things but on the keeping-life-fresh side things as well. It is also nice when the change-up involves a particularly swanky resort and a few tasty additions. The Grand Del Mar is, as the name would suggest, not all the far from the world-famous racetrack, and it is prepping its A Day at the Races package for a July 19 debut.
IN THE PACKAGE: A night's stay at the resort plus two stretch run reserved seats at the track. Here are our favorite bits: track transportation, both ways, so you're not dealing with parking (this is based on availability, so if this feature is important to you be sure to check with the hotel) and mint juleps in The Grand Del Mar lobby lounge after your fun day cheering your winners on. Should every horse-hotel package on earth involve a mint julep? Someone write the rule down now. For more details, read about the A Day at the Races package and the other deals The Grand Del Mar has on.