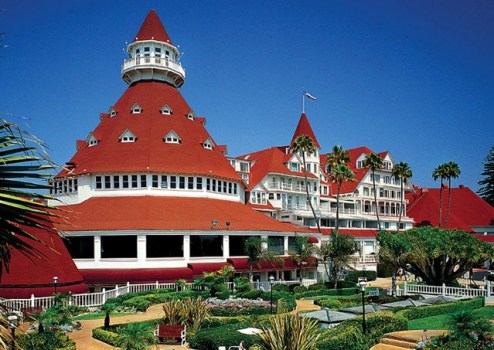 Hotel del Coronado
Hotel del Coronado is now the oldest hotel to have received the Green Seal.
ECO AWARD: Hotels built today? Pretty much all of the companies behind upcoming mega projects are keeping an eye toward making the property as unwasteful and resource-minded as possible. Or keeping two eyes, if possible. But hotels built in the wayback years? Say, the 19th century? Recycling bins and fluorescent lights were not top of mind. Which makes the honor that the 1888 Hotel del Coronado received this week especially notable. The Coronado landmark became the oldest hotel to receive the Green Seal's Bronze Level certification. That's in the entire country, too, not just California.
THE DEL'S TO-DOS: The hotel has published a full list of the initiatives that helped catch the eye of the Green Seal people. A couple of notables include the fact that Clean the World receives any unused bottled amenities and soap from the Del. We also like that the hotel's laundry loads going in the wee smalls, to save on energy expenses. You can read the whole list here, and find out more about the Green Seal.