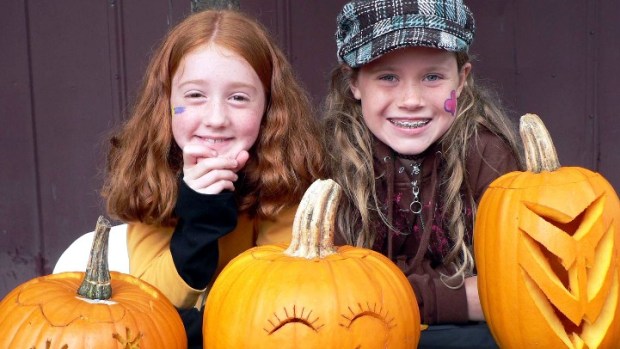 Half Moon Bay Pumpkin Festival
Half Moon Bay's World-Famous Pumpkin Festival is on Saturday, Oct. 15 and Sunday, Oct. 16.
GOURDLY GOODNESS: There are the words, on the web site, all big and orange and authoritative: World Pumpkin Capital. That's big, right? Big like a 900-pound pumpkin big. Meaning that Half Moon Bay -- the aforementioned World Pumpkin Capital -- stages one of the planet's best-known gourd get-togethers every fall. Nope, they don't roll out a few lumpy gourds and dips some apples in caramel and call it a day. They bring out the pie-eating contests. The giant pumpkin photos. And the master carvers, doing their finest work upon fleshy pumpkiny canvases. Huge, fleshy pumpkiny canvases, we'll add; a 1200-pounder was mentioned on the official site. And when is all of this happening next? On Saturday, Oct. 15 and Sunday, Oct. 16.
YEAR 41: The theme is "Art & the Pumpkin." There will be a full-on festival, with music and shopping and food, in addition to all things pumpkin-based. Oh, and do we eye pumpkin smoothies for sale, too? Mmm. Those are yummy all year long, and kind of magic in creamy form come autumn.