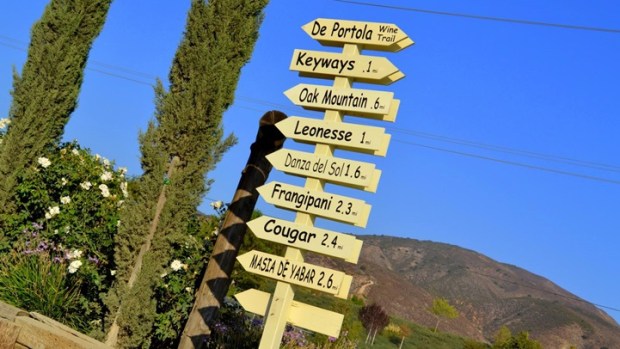 Temecula Valley Winegrowers Association
Been meaning to bone up on your Temecula tastes? California Wine Month -- aka September -- is a fine time to do is, especially with the SIP Passport.
WINE COUNTRY 101: If we were a wine country-based statistician -- we're not, but, oh, that job sounds like a bundle of brainy fun -- we'd bet that weekend visitors fall into three categories. Category one would be the special occasionists, those on a honeymoon or celebrating an anniversary. A wine country weekend is a rare treat. Two? The day-trippers with relatives in tow. A handful of wineries are visited, but that's about it (and the same wineries get visited with each new group of visiting relatives). And three? Those are the people that make a tasting day a regular thing. They know all the wineries of a region, or most, and even the names of the people behind the counters. They even know the name of a winery's pet Labrador, and the best place to park. As a pretend wine country statistician, we'd say that group three is a) the group most everyone would like to be in and b) is probably the smallest group. But there is a month that can help us become winery regulars and grow our vineyard knowledge. That month is called September, it happens to be California Wine Month, and the SIP Passport from the Temecula Valley Winegrowers Association goes into full effect.
FOUR WINERIES: This is the upshot: Buy the SIP Passport for $35 and visit four participating Temecula-area wineries on any day in September for a tasting. Nope, Saturdays are not blocked out. Yep, it can be any four, as long as they're on the list. And yes, you should really try four new ones, not the wineries you return to time and again. Loyalty is lovely, but bet you'll find a new favorite or two after drinking at a full four new places. And the complement the passport? Area hotels, like Temecula Creek Inn, and transportation services, Sunset Limousine, have tie-in packages and deals. It's a full-on effort, in short, to grow people's love of the grape. Yep, you'll be back to taking the out-of-towners to your tried-and-true tasting spot in no time, but California Wine Month, and the Temecula SIP Passport, only come around once a year. Hello, September.