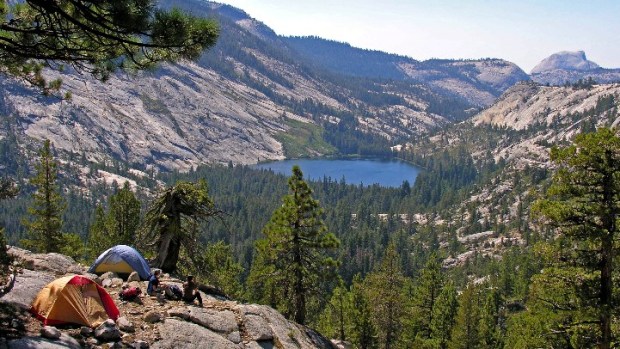 Kenny Karst
Long to dawdle around Merced Lake? The High Sierra Camp at the lake opens for the season on Saturday, June 30.
BEYOND THE VALLEY: Yosemite is very much synonymous with Yosemite Valley in many people's minds, but there is, of course, a whole other world away from what has to be one of the world's most photographed natural spots. Make that "worlds" rather; there are meadows and peaks and camps and streams and falls and all sorts of goodies awaiting someone who'd like a break from the hustle and bustle. The High Sierra Camps are made for those hustle-and-bustle-avoiders. And when late June arrives, so does the good news: A few have just opened for the season with a few more to go.
NOW OPEN: Both Glen Aulin High Sierra Camp and May Lake have now opened, with Sunrise, Vogelsang, and Merced just ahead (those dates are in the June 29-30 neck of things). The accommodations at the camps are canvas tents and "dormitory-style" arrangements so, nope, they won't resemble the hotels in the valley. But there will be a delightful rustic air to things, which is what you want if you're going High Sierra, right? And the prices are more rustic, too; cost starts at $143 per night for adults, but, check it: You get dinner and breakfast in the bargain. Because spots are hard to get at the camps, keep an eye out for when the lottery opens back up in September. Yep, the fall is a long way away from the next summer, but one thing we can all count on is that the hustle and bustle has a funny way of hanging around. Meaning we will always need a little break down the road.