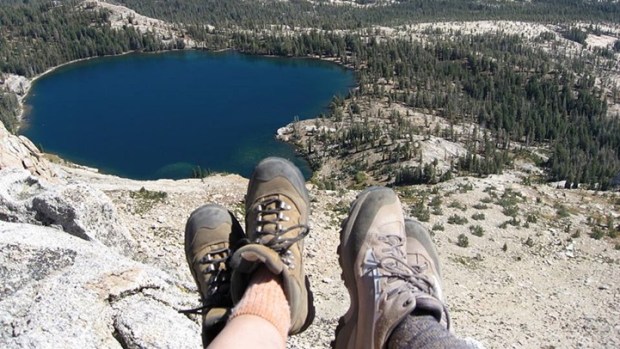 Yosemite Conservancy
Hike up Mt. Hoffmann with naturalist Michael Ross and score some magnificent views of Yosemite National Park.
THE MIDDLE OF THE PLACE: Not every museum or college campus or theme park marks its exact center with an X or dot or plaque, but those locations that do know that the middle of a place can be popular indeed. People want their photos snapped, they want to stand at the nexus, they want to spin and soak in the scenery, or whatever there is to be seen, from the very spot on which they stand. But sometimes getting to that center dot on the floor isn't as easy as striding through the front doors of an institution. Sometimes a moderate hike is involved, of several miles, but the pay-off at the end? It's glorious. We're thinking specifically of hiking to Yosemite National Park's geographic center, which is where one can find beautiful Mount Hoffmann. The Yosemite Conservancy is going to hike the mountain on Sunday, Aug. 24, and naturalist Michael Ross will be along to "discuss geology and alpine ecology of the area" as well as the region's "diverse landscapes." Plus? You'll be able to look all around and take in the park in one fell, dizzy-making swoop (turn slowly and don't get dizzy). This means you'll be able to look down into Yosemite Valley and toward "the jagged peaks of the north." Gorgeousness? Grandeur? Both of those things, for sure.
NOW THE DETAILS: The hike is described as "moderate" and there's a gain of 2,000-feet as you go up in elevation. It's a six-mile round trip, too, so, yep, you'll probably want to stay nearby. Camping at Tuolumne Meadows Campground is part of the Experience Package, and there's an upgrade option, too, to stay at the close-by lodge. Prices? Click. Vistas? You'll get 'em, boy howdy. If you love hiking with some grade and you've been craving a different view of the big Y, a toodle up Hoffmann could be just the spirit-lifting, sunshine-basking key.