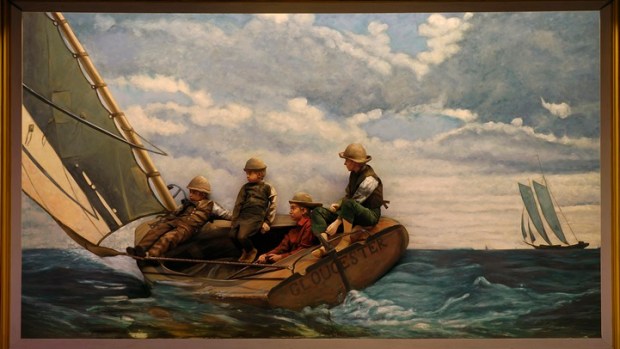 Pageant of the Masters
Pageant of the Masters? It's a Laguna Beach tradition. Auditions for the summertime stand-still extravaganza will be held in early January 2014.
AN UNUSUAL PERFORMANCE: You may sing with a choral group, which is lovely, for sure, and you may act in dramatic plays, which is stirring, and you may do performance art, which is intriguing, and you may strut out interpretative dances, which is fantastic, but you will likely never, ever be involved in a stage show quite like the Pageant of the Masters. It's the annual everyone-pose-like-paintings-tacular that takes place in Laguna Beach each and every summer. Make that each and every summer for over eight decades now, meaning this thing is solid gold, true blue, for real red, and every other paint color you can imagine. Paintings are the thing with Pageant, and the occasional sculpture, meaning those performers who get picked to play a part play a very, very still part. As in, they don't move a muscle, nope nope. Once on stage, in the pose of Mona Lisa or a Remington cowboy or a Monet child, the performer must remain timeless and unmovable, lest the illusion of art that's come to life be broken. It's fascinating, yes? Yes. And there's a way to play that don't-move part: Auditions are just ahead.
HEAD FOR IRVINE BOWL PARK... for one of three casting calls on Saturday, Jan. 4, Sunday, Jan. 5, and Thursday, Jan. 9. We know -- that's a half year before the Pageant opens on July 9, 2014, but the costuming, staging, and performance finesse takes time. This is a top-notch production, one known the world 'round and regularly homaged, and occasionally satirized, meaning months go into composing one painting, from conception to how it looks on the stage with actors within the frame. The best bit? The tableaux vivants require a bevy of participants, meaning that you don't necessarily need a lengthy Broadway C.V. to get a role. If you're tempted, and you can stand inside a painting for the better part of July and August, find out what you need to do to get picked to stand as a statue.