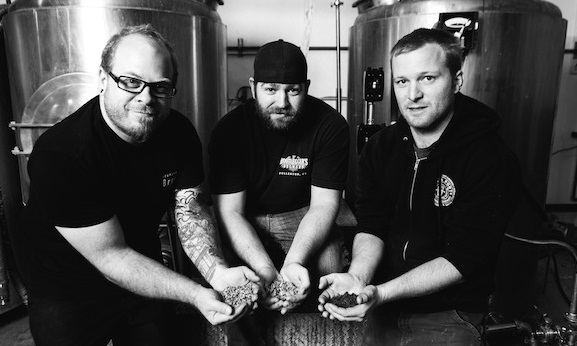 OC Holiday Brew Ha Ha
Brewers and people who love fine beer will raise a glass at the OC Brew Ho Ho! Holiday Festival at the Phoenix Club in Anaheim on Saturday, Dec. 8.
SEASONAL SUDS: What does the term "holiday beer" mean to you? Does it mean a brew that's only released in November and December? Does it have some sort of charming snow scene on the label? Does it have to have the kind of ingredients and flavors that one normally associates with a cookie (like cinnamon and nutmeg)? It truly can be any or all of the above. But we'll add another option onto that list: A holiday beer is any foamy libation you drink in good cheer around the holidays, whether it comes with cardamom or vanilla spices or not. The backers of the OC Brew Ha Ha, which celebrated craft beers from the area and elsewhere a few months ago, are ready for craft beerists to raise a few glasses in honor of the season, and the season for giving, at the OC Brew Ho Ho! Holiday Festival on Saturday, Dec. 8.
THE PHOENIX CLUB: The convivial action'll be going down in Anaheim, where some 50 brewers will meet up to pour their best. Dogfish Head, Black Market Brewing Co., and Ballast Point are just three of the names. Plus? A special Holiday Strong Ale from Bootleggers Brewery will be in many a cup. A few food options will keep tums full, like Brewcakes, which happen to be cupcakes "infused with craft beer." Hello. Barbecue and burger choices will also be in the house. A ticket is $45. Yellow Ribbon America and the Pediatric Cancer Research Foundation are two of the day's beneficiaries.