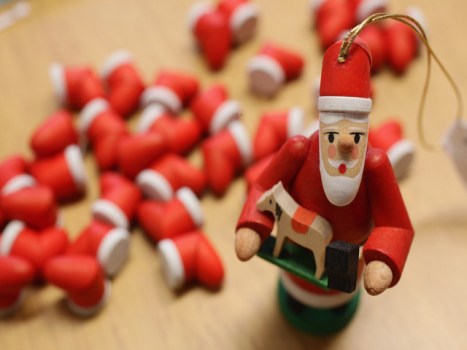 Getty Images
The Omni San Diego will deliver a Christmas tree to your hotel room for $175.
EXPECTATIONS: When you check into a hotel room, what do you expect to see? Maybe a television? A bed? Possibly one of those little round tables that seems to hold a room service-delivered meal for two just perfectly? All of those things are pretty much standard. But what of a Christmas tree? We're not talking in the lobby. We're talking in your hotel room. That's pretty swank, right? Especially if, for whatever reason, you happen to be spending the holidays away from home. The Omni San Diego is doing it up for the season, and the in-room Christmas tree is one of the add-on perks.
SAY NO TO SNOW: That's the name of the package -- makes sense, given the city -- and there are a few things that come with it. Peppermint margaritas? Hi. A guide to holiday doings around town? Yes, that. And then a few things to go along with the "Say No to Snow" theme (like sunscreen). But for an extra $175? Yep. You'll get a tree in your room. Since it is "fully decorated" the elves at the Omni will need seven days to get it all gussied and twinkled and popcorn-balled (okay, we don't know if there will be popcorn on the tree, but if there isn't, we're guessing it'll be a grand substitute; this is the Omni, after all). The Say No to Snow package starts at $139/night and starts on Nov. 20. It wraps on Jan. 5.