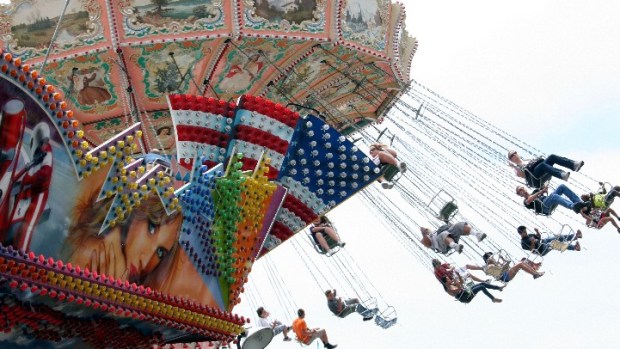 San Diego County Fair
The San Diego County Fair opens in Del Mar on Friday, June 8.
HELLO, FAIR SEASON: Most places have a county fair for a few weeks, or, maybe, if they're large enough, a state fair, and then it is a wrap. But fair season lasts for a third of a year around Southern California, really, when you look at it, with a few cameos here and there during the rest of the year. Why do we say this? San Diego's big county fair always gets the rides a-twirlin' in the first part of June. Orange County and all of those fab Pacific Amphitheatre concerts arrive in July. Ventura's seaside treat happens in August and then in September? The nation's largest county fair throws some corn cobs on the grill in Pomona. (That would be LA, natch.) With that in mind, we always greet the Del Mar party with a full heart, because fair aficionados are officially in their prime time. So hello, San Diego County Fair. Now, tell us what you have store this year?
LOTS OF STUFF: The San Diego County Fair is, as fairs go, a big'n, which is no shocker, so the classics will be in the house -- think farm animals and a bulb-bright midway and food demos aplenty. That last entry reminds us to remind you that the San Diego International Beer Festival happens during the fair, meaning the craft fans'll be out and sipping and holding small glasses up to the light. New in 2012 are a wine festival and, wait for it, a food truck festival, too. So the upshot? You'll be eating and imbibing, if that is your thing. Oh, and the theme for 2012? Out of this World. Call it old-fashioned but we love a good county fair theme, especially when it involves spaceships, as this year's does ("Out of This World" is the theme). The smiling strawberries and overall-wearing pigs are pretty cute, too. Awww, now we're all stoked for fair season. Glad we're only at the beginning of the four-month run.