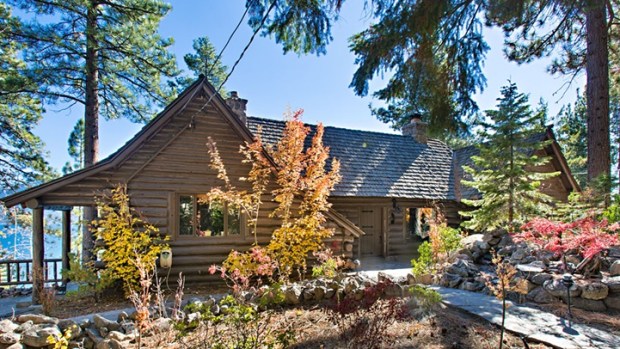 Eric Jarvis Photography
Have a spare $19 mil, love Lake Tahoe, and have a fascination for Howard Hughes? There's an estate you might want to purchase.
A LITTLE PIECE OF TAHOE: If you go to Lake Tahoe every so often, and we hope you do, if only for a drive on your way through to Reno, or a summertime overnight, you'll understand what we mean when we say this: You do equal parts enjoying and plotting. The enjoying? You're looking at the clear alpine water, and the mountains, and the snug little towns, and you're feeling Away From It All. The plotting? You're thinking how you have to find some tucked-away little hut where you can live out your happy days staring at the lake and writing semi-okay poetry. (Or is that just us? Did we say too much?) Turns out, though, that real estate is something of a hot commodity in one of our state's prettiest nooks, and you can buy a little bit of Tahoe-flavored sweetness. Or a lot, if your budget and interests can handle it. How "a lot" do we mean? Well, how about five parcels for $19 million a lot?
FORMER OWNER HOWARD HUGHES... is the main name behind this newly for sale property, which is currently up for sale. Yep, five parcels is some serious land mega-ness, at least 'round Lake Tahoe, and that number is, well. As breathtaking as the lake's Emerald Bay? No, honestly, nothing is more breathtaking than Emerald Bay. But the lakefront property once owned by the go-his-own-way, Spruce Goose-building billionaire certainly is pretty darn high on the wowza scale. It's got five bedrooms and four bedrooms -- we'll call that somewhere between out-sized luxury and cabin-cozy -- and views that make all other views want to try harder. Tempted? Chase International is handling the detail, so they're your first stop, Tahoe lover.