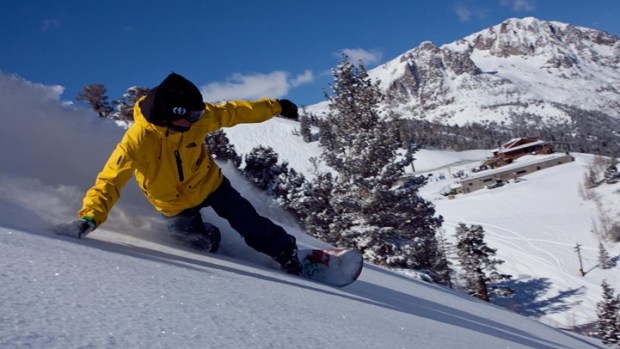 June Mountain
June Mountain shuttered for the 2012-2013 season but a re-open date has been announced: Saturday, Dec. 14.
SWEET SNOW: We're barely back into back-to-school days, but there are skiers among us who are already polishing their poles and making sure that stuck zipper, the one that won't go all the way up on their favorite parka, finally gets fixed. The reason? Late summer and early fall is when a lot of the ski destinations and resorts begin to make their opening date announcements and big reveals about specials, special events, and such. It's a bit of a tease, of course -- snow is so not due when it is sunny September in sunny Southern California -- but ski buffs might as well start saving up for weekends on the mountain. And there's a new-old mountain in the mix for the 2013-2014 ski season: June Mountain. We say "new" because the slopes were shuttered last season, due to financial reasons, and "old" because June was a longtime favorite with Mammoth visitors. And now June Mountain has its big re-debut date: Saturday, December 14.
"500 SKIABLE ACRES": June Mountain, which is a pip away from Mammoth (a pip=20 miles), has "500 skiable acres," according to a rep, meaning it is a goodly chunk of land in the good-sized place we know as the Eastern Sierra. It has also gained a following in the past as a family favorite, given its good beginner slopes (and a few intermediates, for those people accompanying beginners who want to stretch their own legs a bit). Something else that will keep its family favorite status going in the new season, though, is this fun factoid: Children under 12 ski free every day. Yep, that is every day, as in Monday through Sunday, no weekend blockouts, from opening day to closing day. What's that? You've got to go fix that parka and get your skis in order? Yeah, Dec. 14, and all of that free skiing for your younger mountaineers, will be here before you know it.