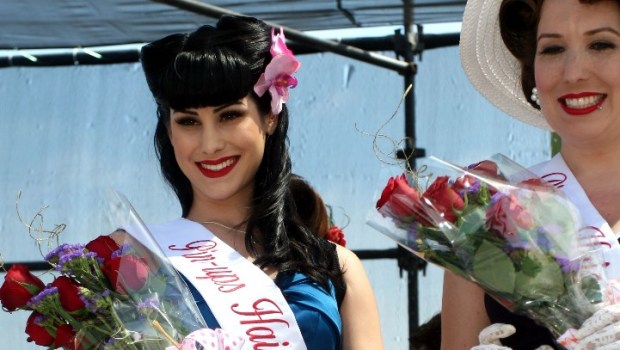 Roadshow Revival
The Roadshow Revival will honor Johnny Cash's 80th Birthday in Ventura on Saturday, June 16.
REMEMBERING JOHNNY: Not every singer receives an annual tribute. Moreover, not every singer receives an annual tribute that is so full of dash -- and Cash -- that one glance at the participants and the styles and the sounds lets the observer know who the subject of the tribute is immediately. But The Tribute to the Music of Johnny Cash conveys, with charms and rock-out cool, what the day is all about. It was recently announced that the tribute will once again return to the Ventura County Fairgrounds to honor the memory of the "I Walk the Line" singer. The date? Saturday, June 16.
ROCK, CLOTHES, CARS: Check out who played the 2011 gig -- X, Kris Kristofferson, and The Blasters. It was an eclectic and vibrant mix of steamy rockabilly meets LA alt-punk meets outlaw country, and the 2012 line-up will likely be as a lively (the producers vow to post a line-up, or at least a partial line-up, soon). Other highlights of the day include a car show -- bet the fins'll be gleaming and tall -- and a pin-up pageant -- bet the contests will summon the hair flowers and polka-dotted halter dresses of Bettie Page. It's truly one of the best, below-the-radar summer festivals around, but to call it "below-the-radar" now isn't exactly true; people know about it and love. Still, best get to it soon. Our bet is it continues to grow. One more add? This year's tribute is in honor of the anniversary of Mr. Cash's 80th birthday.