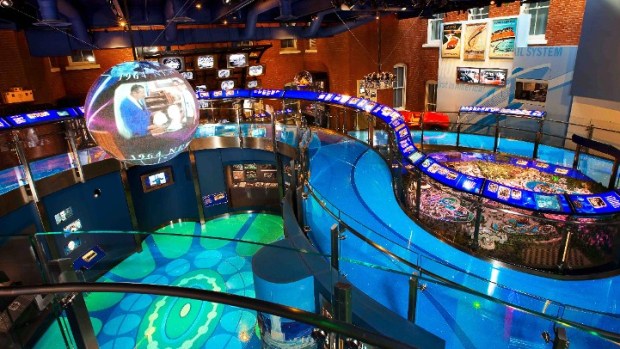 Walt Disney Family Museum
The Joy of Family Package includes a night at a select Joie de Vivre property and admission for four to the Walt Disney Family Museum.
DISNEY IN THE BAY AREA: We can get pretty possessive of all things Disney 'round Southern California. We'll happily share with Florida, of course, but given that Disneyland and Walt Disney Studios are both in the neighborhood, well. We puff with pride and get all ego-y about the topic. Some of us do, anyway (yeah, we're big enough to admit our pride-puffing). But, of course, San Francisco has an important and amazing Disney institution, one every fan should visit. It's the Walt Disney Family Museum, and it is in the Presidio, and Joie de Vivre hotels has a package on through Labor Day Weekend 2011.
THE DETAILS: Stay at Hotel Rex, Hotel Adagio, or Galleria Park and get four tickets to the museum. There are a bunch of other goodies, like a treat at turndown and a bottle of wine. (That would be for the grown-ups, of course; the kids get "San Francisco Surprise Gift." Hooray!) Rates start at $219 a night. We don't want to throw around any spoilers here, if you haven't been to the museum, but we just have to say that the elevator that connects Walt Disney's life in Missouri to his new life in Hollywood was really nicely and thematically done. Should we even call it Disney-style? We definitely should. A $5 donation will be made to the nonprofit Art for Life.