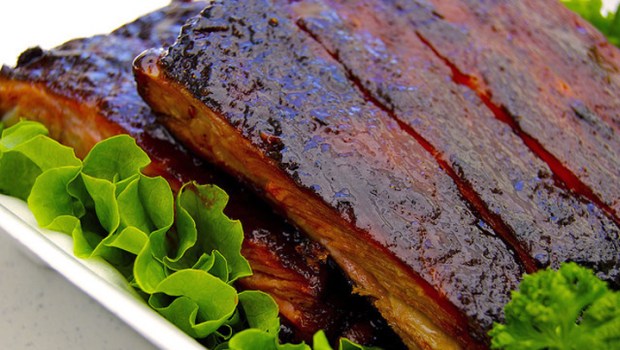 flikr/BBQ Junkie
Some 50 teams will vie for barbecue greatness in Anaheim on Saturday, June 30 and Sunday, July 1.
FAVORITE INGREDIENT: Anyone who purports to be a barbecue specialist but then can only say that "barbecue sauce" is his or her favorite element needs to a bit more study time. Because any 'Q fan knows that sauces change from place to place and sometimes they're not even sauces at all; they're rubs or spritzes or pastes. And start one of those sauce smarties on the pluses and pleasures of Kansas City-style barbecue and they're apt to break down the flavors and why they work. Molasses is sometimes cited first, as is honey. But whatever a person's Kansas City 'Q pleasure happens to be, bet it will be on glorious, succulent display at the Phoenix Club in Anaheim on Saturday, June 30 and Sunday, July 1. It's the Kansas City BarBQ Competition, where some 50 or so teams will go brush-to-brush for 'cue glory.
THE HONEY-LADEN HAPS: An adult admission is $15; that's going to include the live music going down, but you'll want to bring some cash for the beer garden. Oh, and there's a kid's area, too, and kids under the age of 12 get in free. So, can you try barbecue goodness from dozens of top grillers? Did you put your own grilling chops to test on Father's Day? If you love your sauces, especially the sweeter Kansas City-style, a day spent adjacent to the smoke can be hard to resist.