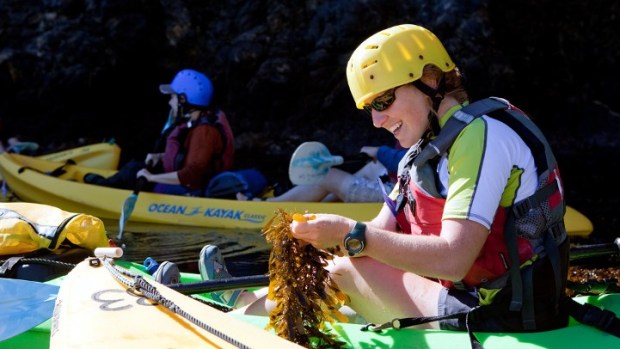 Santa Barbara Adventure Company
Santa Barbara Adventure Company is offering a Fourth of July special on sea cave kayaking.
TUESDAY TIME: Are you already thinking about July 5 or 6? Yeah, we are, a little. When planning a holiday weekend we like to think not only of what we're doing but how we'll retell it when we run into a friend or coworker on the first morning back. Not simply for bragging purposes -- although everyone likes to be a tad braggy -- but also to predict how long-lasting an activity will be in the memory. And we'll put "sea caves" way up in the long-lasting memory category. And camping on a wild island, too. And both of those things are part of the Santa Barbara Adventure Company's 4th of July Kayaking & Camping Special.
THE DETAILS: Go kayaking on July 2, 3, 4 or 5 and spend the night at the Scorpion Ranch group site in Channel Islands National Park. This is already sounding quite adventureful, what with "Scorpion" in the name. That's July 5th braggable. Get details on what nights have spots available and what gear will be provided. Price is $188. Also note that the campsites are full on the Fourth, and night of July 5 is not included in the offer. Happy kayaking/sea-caving/camping, holiday weekenders.