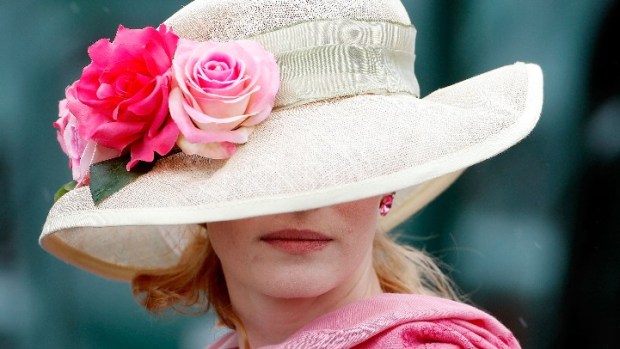 Getty Images
What hat will you wear? The LAAC celebrates the Kentucky Derby on Saturday, May 7.
HAT SHOW: Let's be frank. The Kentucky Derby is most definitely about the horses, and the jockeys, and the stories behind the race. Yes. But there are other tales, questions, and wishes woven into the springtime Saturday. A big one is, "where can I wear a truly outlandish hat"? Another is, "when will I have my mint julep"? And finally, "shouldn't I be at Churchill Downs, jumping up and down while waving my bets"? If you'll be in LA on Saturday, May 7, that last one won't quite be possible. But the hat and drink parts can be, at the Los Angeles Athletic Club.
DERBY PARTY: The hotel-club is throwing Hold Your Horses in honor of the big race. Jazzy live music, old-school libations, and several screens transmitting the track action are all on the bill. Oh, and food; the cornbread & chocolate bourbon brown sandwich stokes the imagination. Perhaps best of all, you'll finally have somewhere to sport that fully netted, flower tower headpiece. You've got to dress up for the Kentucky Derby, don't you? It's de rigeur, after the juleps and jumping up and down. Tickets are $25, and that includes the buffet and a Mint Julep.