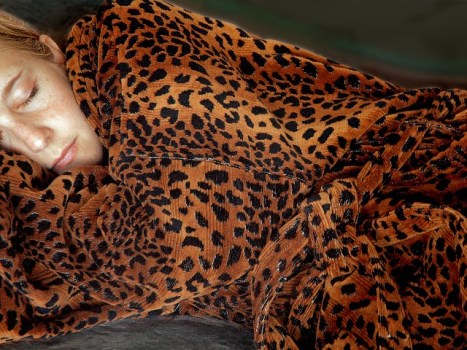 Kimpton
Kimpton has a Robemantic Retreat deal on from Feb. 1-28, 2011.
SARTORIAL STAY: Those little notes left in hotel bathrooms about robes being available for purchase in the gift shop delight us. Who takes hotel robes? Isn't the taking of the hotel robe now a movie punchline? Best leave those loaners in your room (after enjoying them during your stay), so future guests may get all lounge-y. And, when a hotel actually wants to give you a robe, as part of a special package, well. It makes the whole cozy process that much nicer.
KIMPTON DEAL: Book the Robemance Package at a participating Kimpton property and you'll be headed home with two leopard-printy wearables, the very robes much associated with the company. There are a whole bevy of Golden State Kimptons that are in on this one, so take a look now. Oh, and you'll snag a dining credit -- $25 -- with this package, too. We like eating a nice meal and then immediately jumping into that swank hotel robe. That's relaxation.