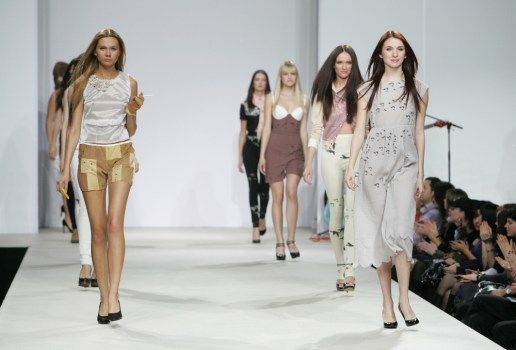 Shutterstock
Films that celebrate fashion get the spotlight in La Jolla from Thursday, July 26 through Saturday, July 28.
CINEMA SASHAY:The movies and clothing? We hear there's a relationship there that goes back a few years. In fact, there's hardly a film without a fashion angle of some sort; sometimes it is outright, as in "Zoolander" -- which, of course, featured the world's best model -- or sometimes it is more subtle, say, two of the characters going shopping in a frou-frou boutique. But rarer is the film festival that is solely devoted to fashion and movies. So rare is this that the first North American fashion film festival is set to make its initial runway strut in La Jolla from Thursday, July 26 through Saturday, July 28. It is, in fact, the La Jolla Fashion Film Festival, and it will be working it at the Museum of Contemporary Art.
ON THE DOCKET: Each night will spotlight "about 20 short films" that focus on designers, models, couture, spring lines, and so forth. "(E)stablished and emerging fashion houses" will play a roll in the movies, as well as a bevy of design-oriented directors. Call it an interesting spin on a runway show; you'll still get to see a ton of looks but it will be more about the screen than the walkway. Hobnobbing and meeting people with an interest in all things sartorial will be part of the scene, too. It's being billed as the "world's largest gathering of fashion filmmakers," so if your interests intersect there as well, best make for a certain tony burg for your glamorous fashion fill.