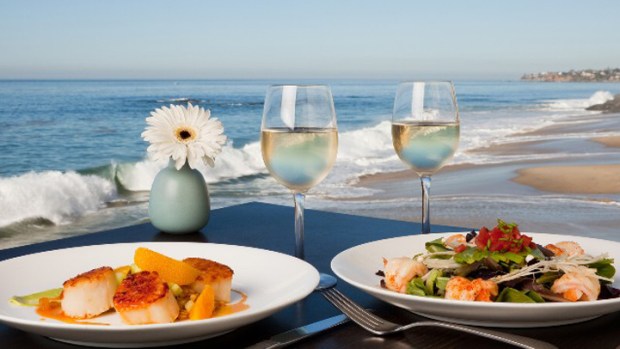 Laguna Beach a la Carte
It's a foodie weekend 'round Laguna Beach from Thursday, March 10 through Sunday, March 13.
20 WINERIES: That's the number of wine-making houses that'll be out for the kick-off California-themed night of Laguna Beach a la Carte: A Food & Wine Experience. Assisting all of that vino tasting will be tastes put together by the top toque at Laguna Culinary Arts. But the Thursday, March 10 to-do is just one of a few foodie-riffic things going down around the town through Sunday, March 13.
ELLEN'S MOM: Betty DeGeneres will be hosting a jazzy Sunday chocolate-tasting at Tivoli, Too; there's also a Rooftop Rendezvous on Friday night at Hotel La Casa del Camino. There are some sold-outs on the roster, but bet you'll find some good prix fixe deals Laguna-way, if you're headed that way. And why not? Weather says it'll be a classic breezy beach weekend. You, some breezes, some bites, and Ellen's mom. Good good.