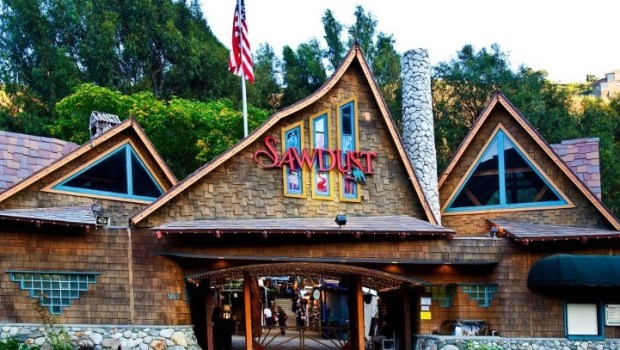 Sawdust Art Festival
The 2012 Sawdust Art Festival runs from Friday, June 29 through Sunday, Sept. 2 in Laguna Beach.
TRUTH IN ADVERTISING: There are several colorful words applied to various events in this world. Biggest and Best and Tangiest and Ballooniest and so forth. But then you get to the place or the event and you have a "huh?" moment. Why did they say that one thing when it isn't true at all? That's one reason we're so fond of the Sawdust Art Festival, the annual arts and crafts happening in Laguna Beach. Because, wait for it, sawdust is actually a part of the event, not just a fun word thrown in the name. In fact, the crunchy stuff fully covers the ground of the historic indoor-outdoor venue, adding to the already quaint ambience. It is, we'll go on record, one of our state's most charming and definitely longest running art festivals, an assertation that receives further backing by the fact that it doesn't just happen over one weekend but for nearly the entire summer, each and every day. And the Sawdust is soon to open, on Friday, June 29.
WHAT YOU'LL FIND: Dozens of artists selling handmade jewelry and pottery and paintings. Some snacking opportunities. Craftspeople at work, doing things like blowing glass and soldering metals (we like to watch the soldering, personally). And there's usually some live music or merry people on stilts, too. The festival is truly is synonymous with Laguna Beach, for many, and the bigger arts happenings that make up the creative community's warm-weather months (think Pageant of the Masters and more). The Sawdust Art Festival is on from Friday, June 29 through Sunday, Sept. 2. Crunch, crunch, crunch goes the sawdust beneath our feet...