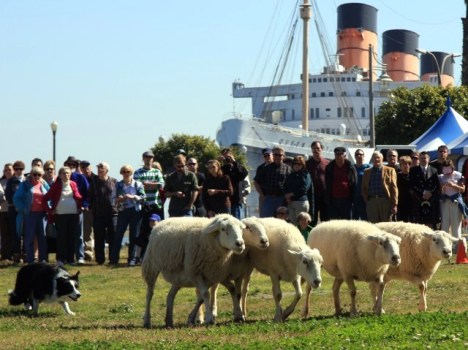 Queen Mary
The 18th Annual Scottish Festival is Feb. 18-20, 2011 at the Queen Mary.
PLAIDLY PACKAGES: The Scottish Festival is certainly one of the biggest, bag-pipe-iest events on the Long Beach calendar, and on the calendar of the Queen Mary, as well; the ocean liner is where the action goes down, after all. And while people are certainly welcome to attend a day or two of the festival and eat traditional foodstuffs and drink traditional drinkstuffs and watch the sheep herding demos, there are also stay-over packages. No surprise there, since the Queen is not just a ship, but a giant sleeping berth, as well.
A TRIO OF DEALS: There are three separate packages available during the festival: Laird's, Highland Chiefs, and Clansman. The Clansman kicks off at $175 and is a one-night deal, with admission for two to a day of the fest. The other two packages are longer/posher, and so pricier, so read all. And remember your kilt. But then, you always pack your kilt, regardless of event, yes? Good.
DATES: Feb. 18-20, 2011