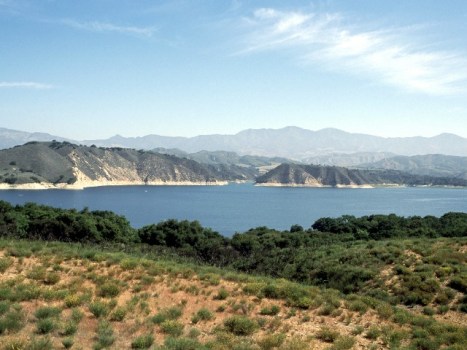 Greg Peterson
Cachuma Lake Recreation Area will permit kayaks and canoes starting on April 15, 2011.
CACHUMA DAYS: It's one of the bluest, busiest recreational playgrounds of the Santa Ynez and San Rafael Mountains, and has provided a lovely lake-y experience for visitors to Solvang and Santa Barbara. But now Cachuma Lake Recreation Area is instituting a change of policy, one sure to stoke boat buffs who like being down near the waves: kayaks and canoes will be allowed at Lake Cachuma starting on Friday, April 15.
"EVER": We should add that Santa Barbara Visitors capped all the letters in the word "ever" in the phrase "first-time ever" to emphasize that this is indeed a big change. And given that there are so many sea-faring kayakers in the region, we're sure it is a policy that will be well-tried-out from the get-go. Bookmark the lake's site to keep up with the latest. Can summer really be far off, now that we're talking lakes and kayaks? Not all all.