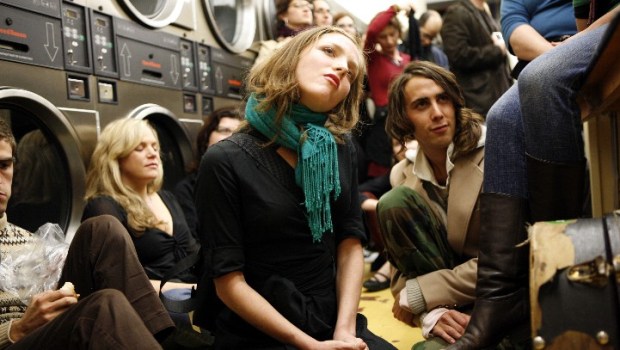 Shelley Ea
San Francisco is going a-Litcrawlin' on Saturday, Oct. 15.
OH LITQUAKE! It's huge. If you know your San Francisco, and we think you do, and you know your books, and we think you do, then you know this decade-long-ish party devoted to words and the people who write and read 'em. But the San Francisco Literary Festival, aka Litquake, isn't all stiff and proper and "how do you do?," and reader and writers don't shake hands and part ways feeling as if they whole enterprise was just a tad frosty. Oh no. This is San Francisco. And people in San Francisco "spend twice the nation's average on books and booze" say the organizers (and they're quoting a USA Today report, we'll note). Meaning that a major literary festival is going to come festooned with beyond-the-page shenanigans, including the every-always-very-so-popular Litcrawl. Litcrawl is, in fact, called "the world's largest free literary crawl."
WRITERLY WHATNOTS: It's arguably and easily the centerpiece of Litquake, so let's just get that out of the way. That you'll toddle along to dozens of galleries and bars and bookstores along with other book fans is a given. That it is happening on Saturday, Oct. 15 is a fact. That some 450 readers and 79 readings will be in the mix is on the books. It's billed as "the wildest, most wanton literary night of the year." Yes! We just unhanded the novel we're reading and gave a fist-pump. The whole Litquake extravaganza is plugging forward from Oct. 7 through 15, but if you want to know the magic of Litcrawl, get up there for that second Saturday. Done? Done.