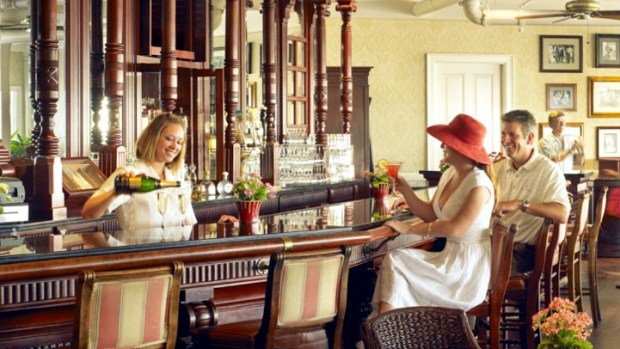 Hotel del Coronado
San Diego has a royal-themed sweepstakes on; two nights at the Hotel del is the prize.
ROYAL TIMES: We expect that the Duke and Duchess of Cambridge will return to California often. But their initial visit as a couple is quite the headline-maker, and cities across the Golden State have been holding their own tony tie-ins to royals' long weekend in Los Angeles and Santa Barbara. If you missed the Royal-Tea toast at the California Welcome Centers on July 8, there are still other opportunities to play princess for an hour or a day. The San Diego Convention and Visitors Bureau currently has a sweepstakes on called Live Like a Royal in San Diego's Crown City.
THE DETAILS: Deadline to enter is the end of the day on July 15; the winner will find out on July 18 (or July 18ish, rather). Not a fan yet of San Diego's Facebook page? You'll need to like its official page to enter (and fill out some info on this page as well). And the goodies? Two nights at the Hotel del Coronado, which sounds plenty royal to us (it does have that famous Crown Room). Plus a surrey rental and a gondola cruise. We are quite sure you'll choose the perfect person to go with you if you win, and we are quite sure you will regale them with the fact that Coronado means crowned one (but of course you knew that, being the Coronado fan you are). Still, beachy cities don't come much pip-pip-ier. And let's not forget the hotel's L. Frank Baum connection (he helped design the Crown Room's lighting fixtures). The author famously wrote about a few princesses in his day. It all fits.