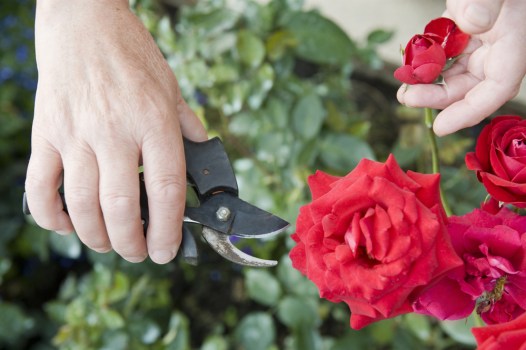 Shutterstock
The 59th Annual Lompoc Valley Flower Festival is on Saturday, June 25.
LOVE LOMPOC: When you think of Lompoc, where does your mind go? We personally find ourselves thinking about the city's murals, but we know that many others think of the area's robust wines. That's also nice to think about. And film fans probably know that the Santa Barbara County community is a favorite movie location ("Sideways," "Death Proof," and "There Will Be Blood" all shot in the region). Also interesting to think about.
BLOOMS APLENTY: But flower fans know that Lompoc is something of a Petal Central. Bearing that out is the Flower Festival, which is on now through Sunday, June 26. And the big flower parade? Is on Saturday, June 25. There will also be a carnival, a beer garden, and other adjacent happenings of a convivial sort. Sunday, June 26 will also feature a BBQ shoot-out. Mmm, barbecue. Yet another thing the region is pretty famous for (props, Santa Maria). Flowers and movies and wine and barbecue and murals? Yeah. The Lompoc love is strong.