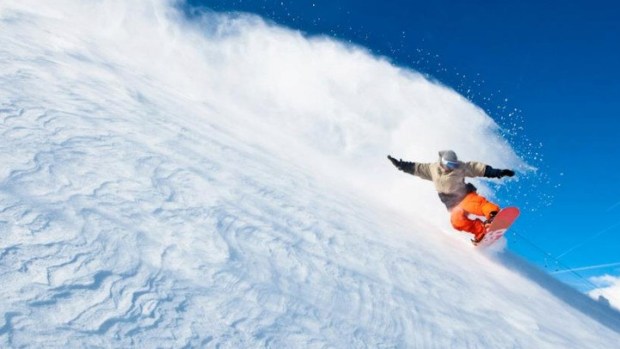 Mammoth Mountain
Mammoth Mountain announced that it will remain open through Memorial Day 2012 -- and "maybe longer."
WINTER'S BOUNDARIES: Do you remember when you were a kid and you first got introduced to the concept of the calendar and seasons? And how you might have predicted that the seasons start on the first of the month and exactly three months later, on the dot? Yeah. Turns out that doesn't really happen so much, in particular, or so it seems, this year, when winter kind of went missing in January and suddenly showed for some forceful wet jag along about March. That kind of winter would not have satisfied our childhood, calendar-learning selves, for sure. But it will satisfy skiers and snow boarders, who just learned the good and strange news that Mammoth Mountain will be open through Memorial Day Weekend. And "maybe longer," said the post.
WHAT THE WHAT?! The resort just announced it on Facebook and Twitter, prompting one fan to ask if it was an April Fools' Joke. (The post was on April 2; isn't there a rule against extending the tomfoolery by a day?) It isn't all that unusual, though; the resort has offered Fourth of July skiing in the past. Whatever the case, it will be a slice of weird weather goodness for those who like their snow and those who want to hang out a week or two for some seriously beautiful mountain biking.