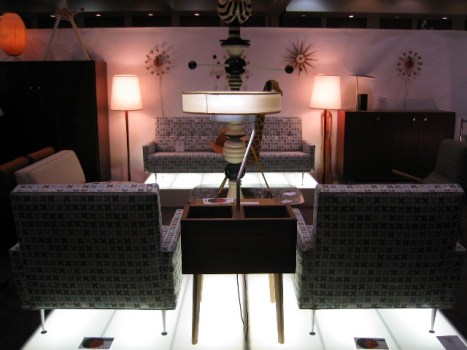 Dragonette
The Modernism Show will be in Palm Springs from Feb. 17-27, 2011.
MODERNISM TECH: It's not only one of the biggest events on the Palm Springs calender, but it's one of the most major gatherings in the design-loving world, and certainly the slice of that world enamored of all things mid-century and Googie and swank. It's Modernism Week, and it is headed for the desert resorts from Feb. 17-27, 2011.
MORE THAN A WEEK: It's actually 11 days, meaning there'll be a whole caboodle of to-dos, meaning you should probably have some sort of handy way to keep track of the goings-on. If only there was an app. Oh! Well lookity-look. There is, for iPhone, it is free, and you can break down all the Modernismy events by day. The Retro Martini Party tempts, but so do all of the tours, too, especially the Vintage Travel Trailer Show.