worth the drive
Modesto's "American Graffiti" Summer
Party like it's 1962 in the very place George Lucas called home.
Monday, Jun 2, 2014 • Updated 1:13 PM PDT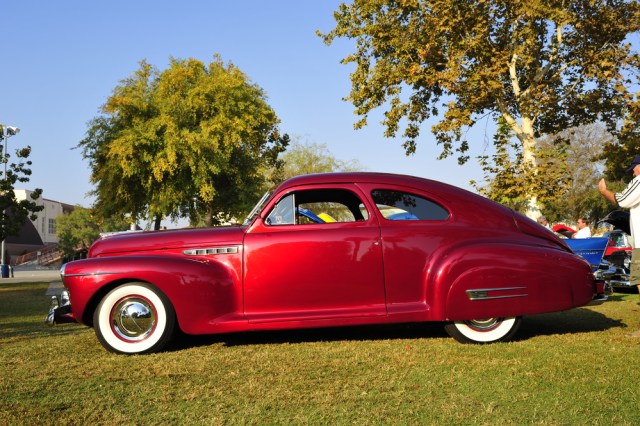 Shutterstock
Modesto, the hometown of director George Lucas, celebrates his "American Graffiti" each summer with a host of concerts, screenings, and car shows.
LANDMARK MOVIE: Many films -- make that many, many films -- try and capture that easy, summertime, warm-night, teen-sweetness, young-angst feel of growing up, finding yourself, making a connection, making a friend. There's a new slew every year that runs for that particular cinematic crown, but few flicks have ever reached the upper stratosphere, the one where "American Graffiti" reigns. The George Lucas-directed movie, which starred Harrison Ford, Richard Dreyfuss, Cindy Williams, and a cavalcade of young Hollywood hotshots, recently marked its 40th anniversary, but the spirit of the 1973 groundbreaker lives on in the director's hometown of Modesto, even to this day. For sure, it feels like the modern era in Modesto, but a sweet summer night or two summons the mid-century style of the movie via car shows, screenings, and people dressed up in their 1950s best. Even better? This isn't a one-off thing, on a single Saturday night. Modesto keeps the "American Graffiti" par-tay going for a good chunk of the summer, with a host of poodle-skirted to-dos.
ON TAP: A hangar-based sock shakes it on summer's eve eve -- that's Friday, June 20 -- and there is a sing-a-long "Grease" on June 14. (Yep, there's enough room in the "American Graffiti" universe for other 1950s-loving films to cameo.) Era-perfect concerts, hot rods on display, and other roll-up-your-jean-cuff happenings round out the rest of June. Honest? If we were super into '50s role play -- and, yep, a lot of people live the dream via their dress and design -- we'd probably just set up shop in the city for a good week or two each June. The hometown of George Lucas gets serious each summer about paying homage to one of the greatest of youth flicks in all the sweet and sentimental ways.
Copyright NBC Owned Television Stations