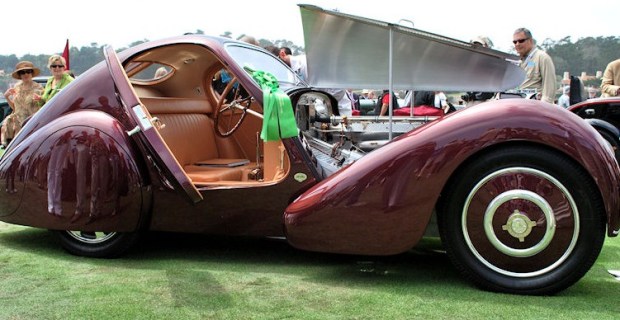 Monterey Car Week
Monterey Car Week, which revs its engines from Monday, Aug. 13 through Sunday, Aug. 19, offers a bevy of famous auto events.
CAR EVENTS, TOP TO BOTTOM: A breezy Sunday out circling a 1938 Bentley while peeking through the windows to admire the gleaming walnut dashboard? There isn't a happier afternoon out for the serious auto aficionado. But what if there was a place renown as a car lover's destination that offered a full week of fender-laden to-dos each and every summer? There is a place, it isn't far, and you surely know the next word we're about to say: Monterey. Monterey Car Week is a world-renown gathering for good reason; the array of automobiles and the variety of events is pretty stellar. The Pebble Beach Concours D'Elegance, which is set to be as stately as all get-out on Sunday, Aug. 19? Yep, that's what we're talking about. Famous, and for good reason. All that is left for you to do, dear car enthusiast, is decide the whats and wheres of your week. Oh, and that week? It's Monday, Aug. 13 through Sunday, Aug. 13.
VROOM-VROOM TO-DOS: Legends of the Autobahn catches the romantic's eye; that happens on Friday, Aug. 17 at Rancho Canada Golf Club. Oh, and The Little Car Show on Wednesday, Aug. 15 will spotlight "micro, mini, and arcane" vehicles. That goes down in downtown Pacific Grove, on Pacific Avenue. There are plenty of auctions and reunions, too, not to mention the incredibly cheeky Tour d'LeMons. You can click on it if you're mystified, but we encourage you to stare at the name for a few seconds more. And if you want to go? It's in Seaside on Aug. 18. Tour d'LeMons is a testament to the wide reach of Monterey Car Week, which is one reason we do love it. Both the hoitiest of vehicles are welcome at this multi-day spectacular, and the humblest of vehicles, too. Cheers to that.