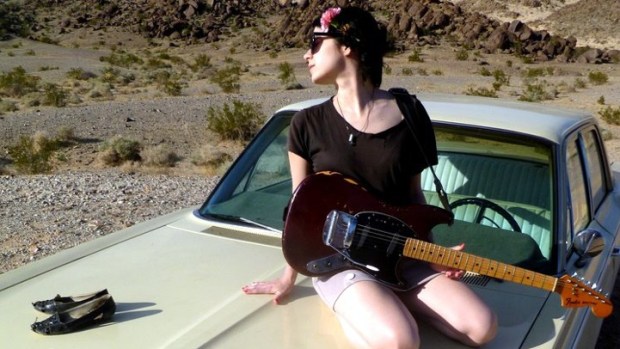 Rachel Fannan
Rachel Fannan will rock the Moon Block Party in Palm Springs. Sunday, Sept. 4 and Monday, Sept. 5.
REMEMBER? Oh, a few months back? The big Moon Block Party in Pomona? A bunch of bands and a bunch of artists and a bunch of people who appreciate both of those bunches showed up and walked around and did some grooving and did some painting-buying and it was all so swell? The Moon Block Partiers are back and are taking a road trip for Labor Day Weekend. The dates are Sunday, Sept. 4 and Monday, Sept. 5, the location is Dillon's Roadhouse in Palm Springs, and a lot of bands will be doing their bandly thing. Plus: live visual projections from Tom Child, and more arty artness.
ON STAGE: Rachel Fannan, Cosmonauts, and Spirit Vine are three on the roster; there will be other goings-on of a creative persuasion. (You may recognize a bit of a Coachella vibe to some of the happenings, though Moon Block and Coachella are not affiliated; that said, we can see them being good chums with some common interests.) It's five bucks a day to go, and there's a Motel 6 deal on, too. Motel and music details now.