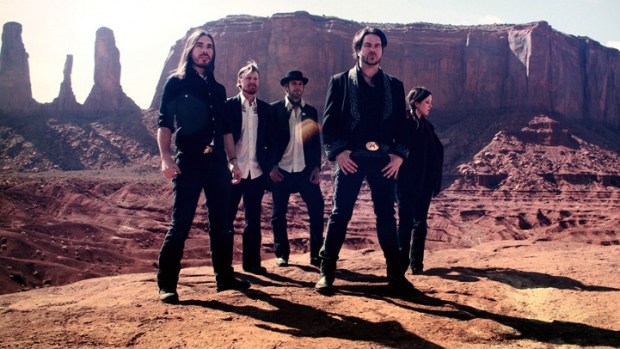 Spindrift
Spindrift will play the New LA Folk Festival. It heads for Zorthian Ranch in Altadena on Saturday, Aug. 4.
ALTADENA AWESOME: There are those people who know about Zorthian Ranch, that marvelous pile of odds and ends that sits near the top Fair Oaks Avenue. Then there are those who learn of Zorthian years into their LA residency. They very often say "really? That's up there? A historic property that is now a strange stew of rusting autos and bits of random arcana? And fashion photo shoots and music festivals go down there? What the what?" But Zorthian Ranch is pretty what the what, in the best sense. It's a symphony of found objects and personal idiosyncrasy, something many of us embrace around these parts, and it has been that way since Jirayr Zorthian built it over a half century ago. Curious to know more about a place that is "a historical party place built by hand out of junk, spare parts, and the relics of legendary parties" and hear some great folk music, too? Clear out Saturday, Aug. 4 and high tail it for the hills above Altadena.
NEW LA FOLK FESTIVAL: The quote we cited just above comes from the folk festival folks, who are reading to get twangin' on their third annual Zorthian Ranch hoedown. Many bands and singers'll be out a-warblin' during the day -- Spindrift, Beachwood Sparks, and Kitchen Hips among them -- and the atmos will be plenty laid-back and easygoing, as one would expect at one of SoCal's funkiest nooks. A ticket is $30 at the door.