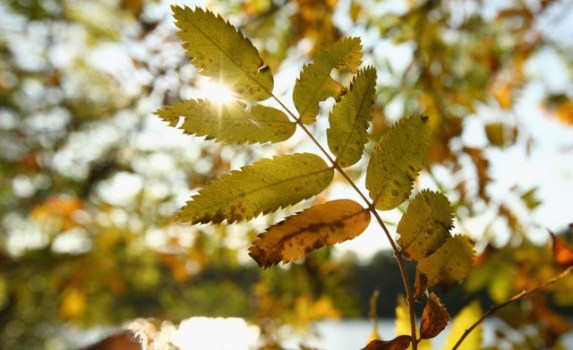 Getty Images
The California Fall Color blog points Californians to all of the spots experience changing leaves. New for 2014: An interactive map.
ASPENS, COTTONWOODS, OAKS: True, a California autumn may never appear on a calendar or tote bag like a New England autumn might but... Hey. Well wait just one second. Why shouldn't a California fall be as beloved and as photographed as the famous summer-to-winter seasons in the northeastern United States? For sure, our trees and shrubs and plants are pretty California-y, and perhaps we don't get the big spreads of reds and crimsons, but coming upon an aspen grove on the eastern side of the Sierra, all yellow and clacky-of-leaf, is a singular experience that can flood any heart with awe, regardless of where regional loyalties may stand. But locating those aspens or a clutch of oaks or a creek filled with pinky-pretty bushes isn't just a matter of chance come September, October, or November. There's a blog to help out, one that has the greatest of taglines: "Dude, autumn happens here, too." Too true, and the California Fall Color report is back for the season, with a helpful new addition.
AN INTERACTIVE MAP: Blog founder John Poimiroo says the map "provides a quick way to see where the color is changing in California and at what stage." For now the scene is mostly filled with tiny dark green leaf icons, but you can bet when they start going lighter, or changing to yellow, that peak in particular region is nearing. And, as any foliage fan knows, peak doesn't last forever. It sometimes doesn't even last a week. If you want to keep dibs on June Lake, Plumas County, Big Bear, the Los Angeles Arboretum, Gold Country, and beyond, make the map a must-visit through early December.