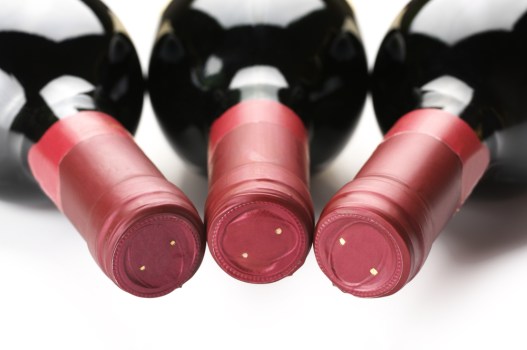 Shutterstock
Hear a New Order tribute band and drink wine at the Keyways vineyard on Saturday, May 28.
"BIZARRE" NIGHT: Have you ever danced to "Bizarre Love Triangle"? It's likely, seeing as how the New Order song is one of those ditties that tend to get a lot of play at clubs and weddings alike (as it should, begin catchy and all). So we're going to assume that your "Bizarre" experiences have been limited to bouncing around in strobe lights and darkness. Now picture yourself outdoors, in a refined setting, sipping chardonnay, and enjoying the sounds of a New Order tribute band. Not a pairing you'd expect, which is one reason we're kind of loving it. And that's exactly what's going to happen at Keyways Vineyard & Winery in Temecula on Saturday, May 28.
CONCERT PRICE: A general admission is $20. The winery says vino and eats will be for purchase. Since this is a winery, we're guessing the beverages might be on the high-quality side of things, and the food choices as well. Yeah, we vaguely recall eating a bag of chips at the club where we New-Order'd on a few occasions, so again, different. And different is often good. The tribute band, by the by, is called Blue Order. Get more info now.