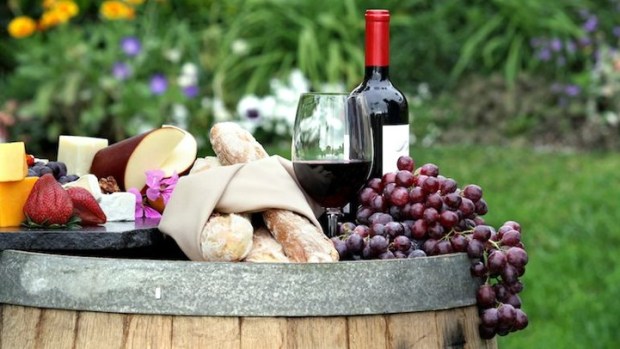 Newport Beach Wine Festival
The Balboa Bay Club & Resort hosts the Newport Beach Wine Festival over Memorial Day Weekend 2012.
NO DOUBT ABOUT IT: The smell of sunblock, the feel of sand, and Memorial Day Weekend go together like peanut butter, jelly, and bread. And while throngs of happy people armed with tanning butter and towels will be making for our coastline over the long weekend we'll be looking at ways to be close to the beach without be, how shall we say? Buttered-up and laden with sand. Oh, we love that feeling, we do, but it isn't such a bad thing to mix it up every so often. Which is one reason that the Newport Beach Wine Festival caught our eye. It has a lot of the hallmarks we look for over a holiday weekend: There's "beach" in the name and "festival," too. But bikinis are replaced by sundresses and sunburns by Shiraz. It's just a different way to do up the weekend without leaving the waterside. And it's coming around again for the ninth year.
THE DATES AND DETAILS: Friday, May 25 through Sunday, May 27 (meaning you'll still have Monday for the traditional sandy pleasures of the weekend). It's all happening at the Balboa Bay Club & Resort, which makes our typing fingers feel extra swanky every time we type it. There will be seminars and cheese and wine pairings and a whole tapas thing and master sommeliers wine dinner. Prices vary, but several events are in the $60 range, with some higher and one lower. Ohhh, we just spied the words "breakfast cocktails." Balboa Bay, you do know how to put on the posh. We'll gladly postpone our usual summertime activities for a chance to play the swell over one weekend.