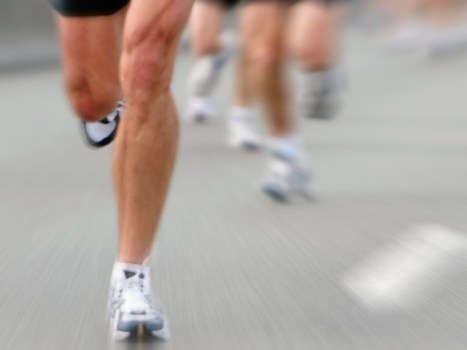 Shutterstock
The 2011 OC Marathon gets moving on Sunday, May 1.
COASTAL TROT: There aren't too many large-scale running events in the U.S. that offer a coast-close route, but two of the majors are falling on the same day. Up the coast is the Big Sur International Marathon, which has had a course change due to March collapse of a portion of Highway One. Big Sur runs on Sunday, May 1, the same day as the OC Marathon. Participants in the OC event wend through Newport Beach and Santa Ana, with some hellos and howdies to Costa Mesa and Irvine. So, of course, it isn't a strictly coastal course, but bet you'll take in some expansive views and enjoy some marine-y breezes around the Upper Newport Bay estuary.
KIDS RUN THE OC: As with any major marathon, there are a number of events happening at the same time, or close. Kids Run the OC is the youth-focused part of the day, and the two-day Nutrilite Health & Fitness Expo is open to participants and non-participants alike (the expo will be open on Friday, April 29 and Saturday, April 30). The Expo is taking place in Costa Mesa, note, while the marathon kicks off near the Newport Beach Marriott Hotel & Spa.