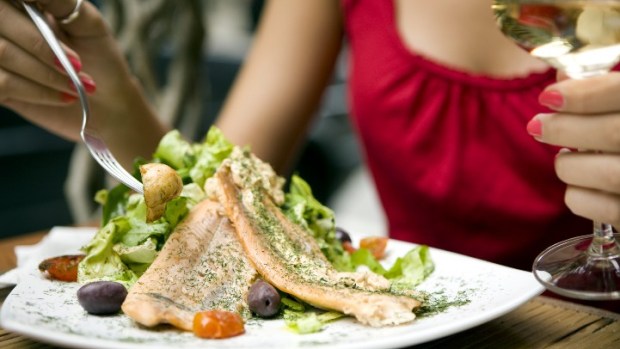 OC Tastefest
The 2012 Tastefest is on Saturday, May 4 and Sunday, May 5 in Costa Mesa.
MARATHON MOUTHWATERING: A lot of interesting happenings tend to play satellites to a major marathon, as any runner or loved one of a runner could tell you. Health expos and various carb-loader meals and lifestyle talks and such fill up the pre-weekend calendar. But in a few very special places a full-on food festival springs up in conjunction with a marathon, a party that's not devoted to the usual sustenance one expects to find but rather the local restaurants of the area. One such special place is Costa Mesa, where the OC Marathon is set to run on Sunday, May 6. And happening right alongside, or nearly? The OC Tastefest.
TASTEFEST TOP PICKS: The line-up of local favorites is plentiful. Some names? Brasserie Pascal, Salt Creek Grille, Matador Cantina, Nello Cucina, and Antonello Ristorante. Stoveside demos, a kid's area, and live tuneage will keep eaters occupied as they walk around with plates and cups. There's also a Celebrity Chef Challenge on Saturday, May 5 (yep, the Real Housewives of the OC, or several of 'em, we'll be in the house.) We should make mention that while the OC Tastefest is indeed happening in conjunction with the marathon, it isn't on the day of the marathon. So you'll want to plan your eating for Friday, May 4 and Saturday, May 5, and your running or cheering-of-runners on Sunday, May 6.