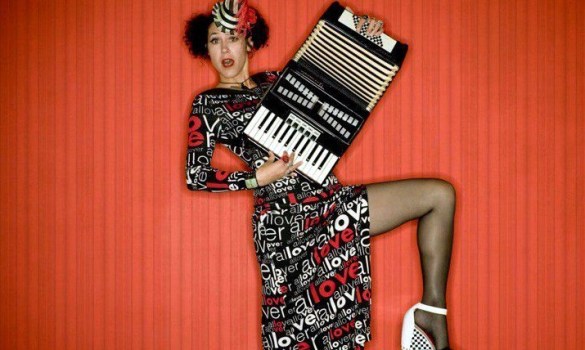 The Big Squeeze
The Big Squeeze wheezes at the OC Marketplace on Sunday, Oct. 9.
ACCORDION AMORE: Dear, dear accordion. You have so many reputations we hardly know which one to alight upon first. You get dinged, unfairly, for being, well, rather kitschy. (Okay, you can be a bit kitschy, but only in certain circumstances.) You're said to be one of the most difficult of instruments to master. (OK, that's probably true, what with all the buttons and keys and bellows and straps.) You're certainly among the boxiest of beauties. (What? It's true.) And we love you. And when several accordionists get together to raise a hullabaloo, you don't need to ask us twice. We're there. And the "there" up next? Is the OC Marketplace on Sunday, Oct. 9.
THE GRAND LINE-UP: There are many bellows-sweet bands and performers set to get a-wheezin' at The Third Annual Big Squeeze. Los Fabulocos with Jesus Cuevas on the button accordion will be there. So will Jim Gilman, The Squeezinator. And the always popular Lisa Haley and the Zydecats will take to one of the five stages. Show with a can of food to donate and get in free. Time? 10 a.m. We can practically hear the café-sweet sounds now.