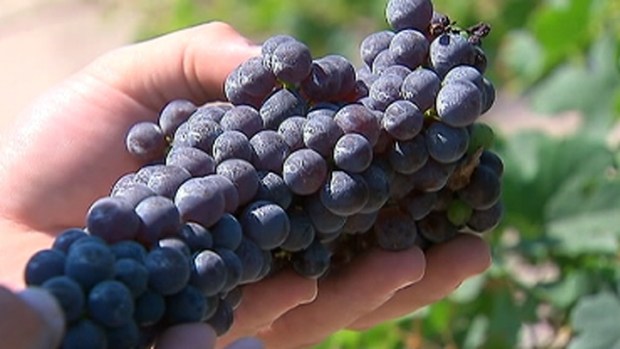 grapes
Napa Valley's 2014 Harvest officially kicked off on Wednesday, July 30.
HARVEST IS NOW: While we wine lovers may be pretty knowledgeable, to the point of being charmingly unbearable, about how the collecting and pressing of grapes works, and how all of that delightful juice eventually becomes a sophisticated wine, many of us can be a little hazy on the facts and figures behind harvest time. We equate it with the autumn, and with days growing shorter and night temperatures dropping and a particularly picturesque mist that may or may not hang over the grapes before dawn (in our daydreams there is always a good amount of mist). But harvest isn't solely an autumn thing, not at all. It isn't even an August-September deal, either, for Napa Valley's 2014 Harvest officially kicked off on the morning of July 30. "The first of Napa's sparkling wine producers began picking grapes around 6 a.m. on Wednesday, July 30, just two days earlier than the start of last year's grape wine harvest," reads the Napa Vintners site. It continues with this cheery news: "Although this past winter was one of the driest on record, Napa's vintners and growers are predicting an abundant, high-quality harvest for the third year in a row."
WANT TO FOLLOW THE GRAPE-GOOD ACTION? The site has plenty of photos up, and Vines of the vines, and peeks at the first clusters of grapes picked, and such harvesty doings. Want to head up for some of the early hubbub? There are events, events, and, yes, more events. Rutherford Hill has a merlot blending to-do on Saturday, Aug. 2 and Napa Cellars hosts a Rockin' Food Truck Party on Saturday, Aug. 9. Look for more flavorful doings with "harvest" in their names to be working their way up the calendar in the coming weeks.