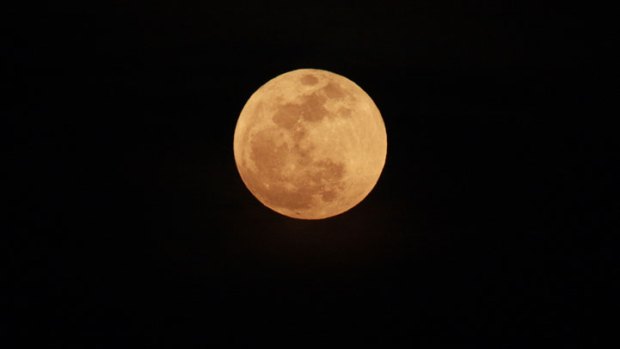 Super Moon
Will you dress as Super Moon at the Ojai solar eclipse party on Sunday, May 20?
TWO TRUTHS: The sky-watching world is all abuzz. Not because just Super Moon pretty much lived up to the hype -- if you missed it on Saturday, May 5, it was indeed a big'n -- but because there's a solar eclipse on the way on Sunday, May 20. But here are two truths: One? It'll be impressive. Two? It'll be most noticeable in parts north. Way north. Like close to the California-Oregon border north. But that's not going to stop sky lovers down south from getting their celestial on in a big way. We're charmed by the Bowlful of Sol party at the Libbey Bowl in Ojai. It's celebrating the eclipse with some jazz and it is inviting astronomy buffs to show up dressed as the sun or the moon or whatever heavenly body they want to take on (we're thinking quasar, personally, but we're not sure really how to begin with that). So even if the eclipse isn't all that down our way, figure that revelers will still have a lot of orbiting planets and such to admire.
THAT SAID... If you can make it up north Arcata and other areas of Humboldt County are welcoming the solar eclipse in various ways. Check out what's going down -- or up, rather -- around the redwoods. Because, please: The redwoods and a solar eclipse? That sounds like the opening to a big-budget sci-fi movie. Love so much. Bowful of Sol is $15.