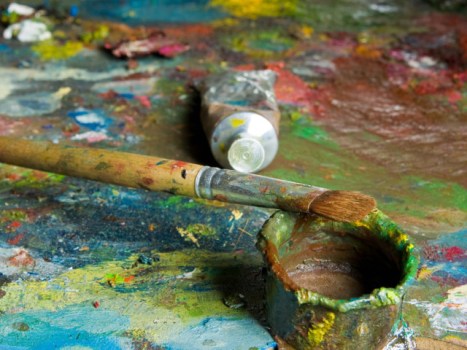 Shutterstock
Art in the Park happens in Ojai on May 28 and 29, 2011.
ART TIME: Many a town, or a neighborhood, or a street, chooses to welcome the first long weekend of summer in its own way. A movie might be involved, or a fair, or an art show, but the common denominator is that the event seems to be outdoors. At least in California, and at least around Ojai, a town so outdoors that even its most famous bookseller is partially outside. (Honest, how many booksellers can claim that?) Ojai's beloved Libbey Bowl -- also outside -- will re-debut on June 4 and 5, but there's another party ahead of that party. And we do love a party that comes ahead of another party. It's Art in the Park time, and it is happening at Libbey Park on Saturday, May 28 and Sunday, May 29.
1977: That was the founding year for Art in the Park, so calling it "venerable" does not seem out of bounds. Many a local artist will be displaying and selling, and when the Libbey looking wraps for each day, more stuff will be going on in Ojai proper. The "more stuff" part is called Alive After 5, and if you're supposing that galleries and cafes and such'll keep the conviviality going, you'd be most correct.