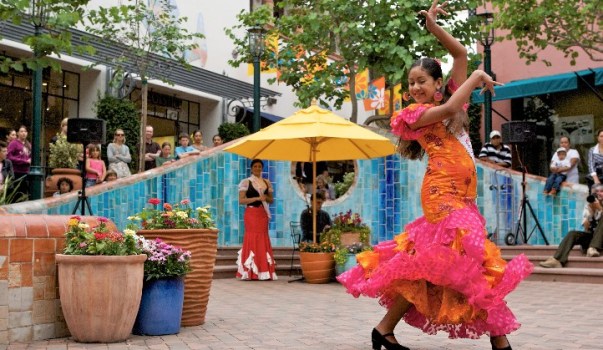 Art Fisher
The 87th Annual Old Spanish Days dances in Santa Barbara from Aug. 3 through 7.
HALLOWED TRADITIONS: While the fact that Old Spanish Days in Santa Barbara is about to celebrate its 87th year in 2011 is indeed impressive, let us also consider the fact that the mission in Santa Barbara is celebrating its 225th year. In short, the traditions and history and pomp that surround the city's most venerable celebration extend back a goodly distance. But we can expect that Spanish Days will also be very much a part of the city's future, given the visitors it attracts over its five-day run. And its present? That's important, too. The 2011 party is happening from Wednesday, Aug. 3 through Sunday, Aug. 7.
MAJOR EVENTS: El Mercado de la Guerra is the food and shopping source for the party; find the marketplace across from city hall (and definitely come ready to do some serious sampling and browsing). El Mercado del Norte has the tunes going, and the mission? It'll stay busy with docent tours through the fiesta. There are numerous performances and rodeos and parades happening as well, including the 81st Annual Desfile de los Niños on Saturday, Aug. 6. Spanish Days is truly a time for poring over the schedule or even printing it out; don't miss the major stuff, we say, but really, when you've been around for the better part of a century, it is all major.