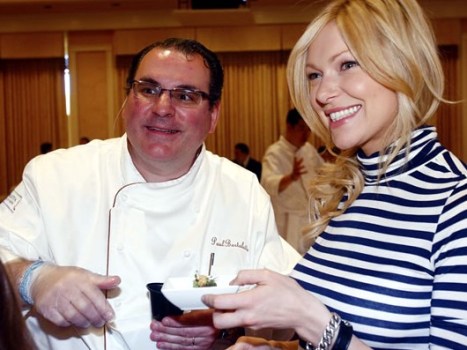 Vegas Uncork'd
Vegas Uncork'd is set for Mother's Day weekend 2011; tickets went on sale on Tuesday, Jan. 25.
MEGA FOODIE MEGA-NESS: It's pretty impressive when a demo-filled food show, based at a well-known hotel, features a celebrity chef. But impressiveness becomes impressively out-sized when a food show lands at several well-known hotels, has several famous cooks promising to attend, and comes with the name "Bon Appétit" in its moniker. That's the case with Vegas Uncork'd, which will mark its half-decade-erversary over Mother's Day weekend 2011.
THE PLACES: Mandalay Bay, Caesars Palace, Bellagio, MGM Grand, and Wynn are some of the haute spots; Bradley Ogden and Charlie Palmer are just two of the be-toqued, beguiling names on the chef-y roster. Tickets went on sale on Tuesday, Jan. 25, and there are several types and levels to choose from, depending on the event (there are tastings and brunches and demos and other savory whatnots). Think this is something for you and mom, what with Mother's Day weekend and all? Food, indeed, for thought.