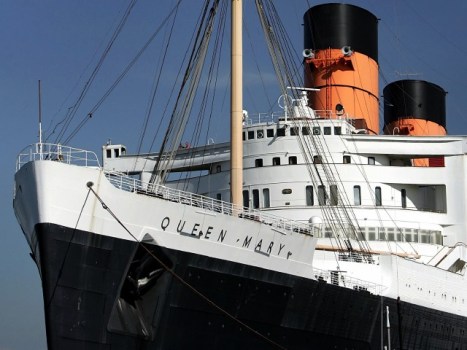 Getty Images
The Queen Mary is now a part of the Historic Hotels of America.
HOW IT GOES: The historic hotel sometimes gets the unfair rep of having seen better days. That's true for some of them, those properties that have not been loved and cared for, but many of our oldest inns are still gleaming and keepin' on. The Queen Mary qualifies for historic and also qualifies for keepin' on, two good things in our book. Another good thing we love? The Historic Hotels of America organization, which seeks to promote the future of properties with storied pasts. The Long Beach ocean-liner just announced it has joined the group, meaning that further steps will be taken to insure the Queen has a long and brass-gleamy future.
THE HHA: It's "a program of the National Trust for Historic Preservation," and it includes dozens of hotels across the country. Here in California? Oh, let's see. The Fairmont in San Francisco is on the HHA list (no surprise there, seeing as how it marked its centennial a few years back). The Paso Robles Inn is on there, as is the La Valencia in La Jolla. An inn must be at least 50 to join. We love that designation. And we like that places where our grandparents, and even our great-grandparents, vacationed, are on the up-and-up. Congrats to the Queen.