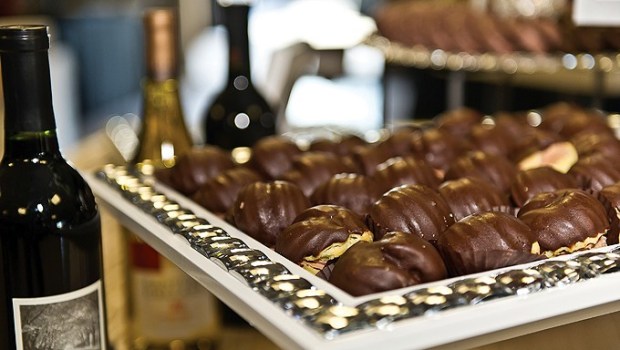 OC Chocolate Festival
The 2011 OC Chocolate Festival is on Friday, Nov. 4 and Saturday, Nov. 5.
SAD SEASON: If one were to truly give early November a hard glance, they'd find it to be the unchocolate-iest time of year. The miniature bars from Halloween have either been eaten or stowed for another day (or hidden by a family member after you demanded they take the pumpkin bucket away from you). And the treats of the holidays? Not yet baked or purchased. It's not a bad thing, really, but around the third or fourth of the month, we start to think again of chocolates filled with caramel and sea salt and crispy things. Or, better yet, a combination of all three. That combination, or ones similar to it, may be found at the annual OC Chocolate Festival, which is set to sweeten the Fountain Valley Recreation Center on Friday, Nov. 4 and Saturday, Nov. 5.
IN THE HOUSE: Both candymakers and bakers will be doing their candymaking/baking thing (or, more likely, offering samples of sweets they made back at their shops). Wine purveyors will be purveying wines that go well with sugary foodstuffs. And some holiday giftee people will be going the booth route, too. A ticket to the Saturday confab is $25, which nets you eight sweet samples and three vino tastes (be 21 or older, of course, to take part in that). If you want more nibbles/sips, you can buy extra tasting tickets there. And you can expect about 50 or so vendors, say the organizers, so you'll have choice.